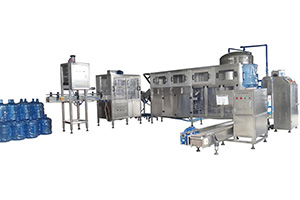 Introduction:
With capacity ranged from 60bph to 1200bph, complete barrel beverage filling and packaging line is mainly used for producing, filling and packaging 5 gallon (18.9L) barrel beverage. Except 5 gallon, complete barrel beverage filling and packaging line is also suitable for producing, filing and packaging 1 gallon, 2 gallon, 4 gallon and 6 gallon barrel beverage.
Including: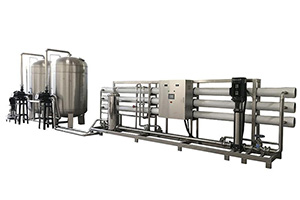 Reverse Osmosis Water Treatment Equipment
Water treatment equipment is a machine which provides purified water for whole production line. The equipped RO filter is able to filter substances that common treatment methods can not remove, such as insoluble substances, bacteria, heavy metals and carcinogens like chloroform and fluorine.
---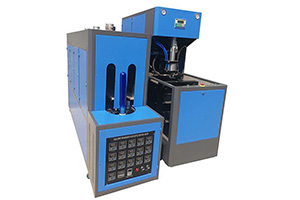 Gallon Bottle Blow Molding Machine
Considering that it is a great cost to purchase bottles from other supplier, therefore, gallon bottle blow molding machine is designed for producing 5 gallon bottles. The bottles manufactured can be directly used for filling after cleaning.
---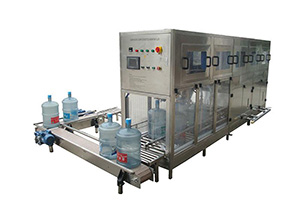 Filling Machine
This filling machine manufactured by J&D is specialized equipment for filling purified water, distilled water, mineral water and other sterile liquids. This filling machine can accomplish many tasks like bottle cleaning, filling and sealing.
---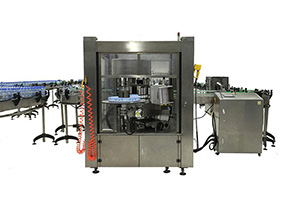 Automatic Shrink Sleeve Labeling Machine (Bottle Neck Labeling)
This automatic shrink sleeve labeling machine supplied by J&D is designed for bottle neck labeling. The labeled bottle could be plastic bottle or glass bottle.
---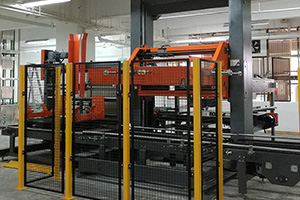 Palletizer Machine
5 gallon barrel beverage is not suitable for stacking by workers due to large volume and mass, therefore, pelletizer machine is equipped at the end of the production line. Palletizer machine is a machine which provides automatic means for stacking filled bottles onto the packaging line. As a result, the time workers spend on stacking can be saved and packaging efficiency can be increased.