Plastic injection molding machine ranges from 68T-3000T, aiming at processing high quality plastic products efficiently. Therefore, it enjoys a wide popularity at home and abroad.
The introduction of advanced computer software helps to optimize the technical parameters of our products.
Automatic sampling system is used to test performance parameters of our new product.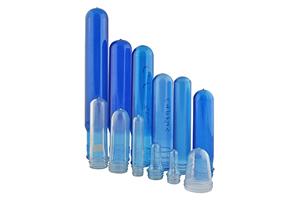 Plastic injection molding machine has smaller deformation of the platen, smoother operation, longer working life, lower energy consumption, and easer operation, so it has won a high reputation in the market.
JND series plastic injection molding machine is a strong open platform, which can meet special requests from customers, like adding special features so as to suit all kinds of process techniques.
Our injection molding machine is designed to inject all kinds of plastic parts, PET bottle preform, engineering plastic, UPVC, PVC, PE pipe fitting, components for automotive, household appliance, electronics devices, telecommunication parts, etc.
Technical Parameters:
Model
JND1680
INJECTION UNIT
Screw Diameter (mm)
50
Screw L/D Ratio (L/D)
25
Shot Size (Theoretical) (cm3)
491
Injection Weight(PET) (g)
520
Injection Rate (g/s)
175
Plasticizing Capacity (g/446s)
30
Injection Pressure (Mpa)
128
Screw Speed (rpm)
0-150
CLAMPING UNIT
Clamp Tonnage (kn)
1680
Toggle Stroke (mm)
430
Space Between Tie Bars (mm)
460x460
Max. Mold Heigh (mm)
480
Min. Mold Heigh (mm)
180
Ejector Stroke (mm)
120
Ejector Tonnage (kn)
40
Ejector Number(Piece)
9
Others
Max. Pump Pressure (Mpa)
16
Pump Motor Power(KW)
22
Heater Power(KW)
16.5
Machine Dimension (L*W*H) (M)
6.0*1.4*3.2
Machine Weight (T)
6.9
Hoper Capacity (KG)
50
Oil Tank Capacity(L)
320
Model
JND2280
INJECTION UNIT
Screw Diameter (mm)
60
Screw L/D Ratio (L/D)
25
Shot Size (Theoretical) (cm3)
780
Injection Weight(PET) (g)
826
Injection Rate (g/s)
273
Plasticizing Capacity (g/446s)
49
Injection Pressure (Mpa)
147
Screw Speed (rpm)
0-180
CLAMPING UNIT
Clamp Tonnage (kn)
2280
Toggle Stroke (mm)
480
Space Between Tie Bars (mm)
510x510
Max. Mold Heigh (mm)
550
Min. Mold Heigh (mm)
200
Ejector Stroke (mm)
140
Ejector Tonnage (kn)
65
Ejector Number(Piece)
9
Others
Max. Pump Pressure (Mpa)
16
Pump Motor Power(KW)
22
Heater Power(KW)
16.5
Machine Dimension (L*W*H) (M)
6.0*1.4*3.2
Machine Weight (T)
6.9
Hoper Capacity (KG)
50
Oil Tank Capacity(L)
320
Model
JND2680
INJECTION UNIT
Screw Diameter (mm)
70
Screw L/D Ratio (L/D)
25
Shot Size (Theoretical) (cm3)
1100
Injection Weight(PET) (g)
1166
Injection Rate (g/s)
380
Plasticizing Capacity (g/446s)
60
Injection Pressure (Mpa)
147
Screw Speed (rpm)
0-190
CLAMPING UNIT
Clamp Tonnage (kn)
2680
Toggle Stroke (mm)
550
Space Between Tie Bars (mm)
570x570
Max. Mold Heigh (mm)
600
Min. Mold Heigh (mm)
230
Ejector Stroke (mm)
150
Ejector Tonnage (kn)
65
Ejector Number(piece)
9
Others
Max. Pump Pressure (Mpa)
16
Pump Motor Power(KW)
30
Heater Power(KW)
21.5
Machine Dimension (L*W*H) (M)
6.1*1.5*2.2
Machine Weight (T)
8.0
Hoper Capacity (KG)
50
Oil Tank Capacity(L)
580
Model
JND3280
INJECTION UNIT
Screw Diameter (mm)
75
Screw L/D Ratio (L/D)
25
Shot Size (Theoretical) (cm3)
1502
Injection Weight(PET) (g)
1590
Injection Rate (g/s)
350
Plasticizing Capacity (g/446s)
71
Injection Pressure (Mpa)
146
Screw Speed (rpm)
0-160
CLAMPING UNIT
Clamp Tonnage (kn)
3280
Toggle Stroke (mm)
670
Space Between Tie Bars (mm)
660x660
Max. Mold Heigh (mm)
680
Min. Mold Heigh (mm)
240
Ejector Stroke (mm)
160
Ejector Tonnage (kn)
65
Ejector Number(piece)
13
Others
Max. Pump Pressure (Mpa)
16
Pump Motor Power(KW)
37
Heater Power(KW)
23.8
Machine Dimension (L*W*H) (M)
6.9*1.7*2.5
Machine Weight (T)
12.0
Hoper Capacity (KG)
50
Oil Tank Capacity(L)
730
Model
JND3980
INJECTION UNIT
Screw Diameter (mm)
80
Screw L/D Ratio (L/D)
25
Shot Size (Theoretical) (cm3)
1689
Injection Weight(PET) (g)
1788
Injection Rate (g/s)
446
Plasticizing Capacity (g/446s)
70
Injection Pressure (Mpa)
152
Screw Speed (rpm)
0-165
CLAMPING UNIT
Clamp Tonnage (kn)
3980
Toggle Stroke (mm)
700
Space Between Tie Bars (mm)
720x720
Max. Mold Heigh (mm)
800
Min. Mold Heigh (mm)
280
Ejector Stroke (mm)
160
Ejector Tonnage (kn)
110
Ejector Number(piece)
13
Others
Max. Pump Pressure (Mpa)
16
Pump Motor Power(KW)
37
Heater Power(KW)
24.8
Machine Dimension (L*W*H) (M)
7.1*19*2.5
Machine Weight (T)
15.7
Hoper Capacity (KG)
50
Oil Tank Capacity(L)
750