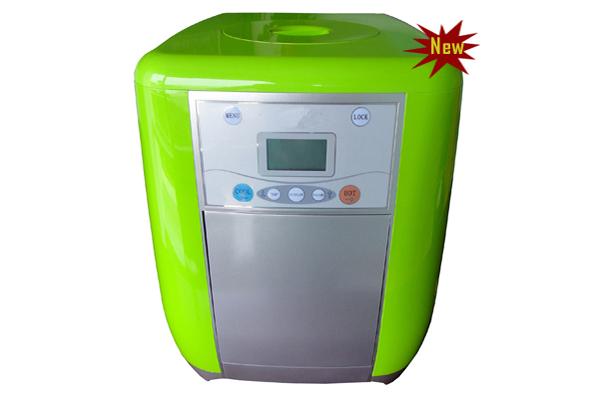 The POU and bottled water dispenser is designed in a smart, exquisite, and popular fashion. It can be used for barreled water or tap water. The POU and bottled water dispenser adopts ultraviolet ray in filtrating, purifying, and sterilizing of tap water, so the water is surely safe to drink. The cleanness of the inside of the machine will be ensured by the lustration examination technology, while the food rank material also increases its safety.
To make your life convenient and easy, the POU and bottled water dispenser is embedded with inner microprocessor. After a few buttons pressed, the precise temperature and volume setting functions will do all the jobs to provide you with drinkable water at any temperature in a short time, and the water will only be boiled once. It also comes with the function of drawdown pre-setting and reservation to power on, pause break, and off.
To eliminate any safety risks, the POU and bottled water dispenser has kids lock function to avoid children being scalded. Thanks to the intelligent dual protection technology against dry burning, no accident can ever have the chance to occur.
With a stylish appearance, the water dispenser offers you several color choices. They are black, silver, red, blue, and yellow.
Technical Parameters
Model
YLR-7
YLR-8
Construction difference
Ebullition mode
Source water is dirctly heated or cooled
Electrical Character
Voltage
220V (single-phase)
220V
Frequency
50 HZ
50 HZ
Rated Electricity
5 A
5 A
Boiling Water System
Rated Calefaction Power
1000w
Refrigeration System
Water Tank Capacity
1.2 L
1.0 L
Refrigerate Water Mode
Electronic cooling
Compressor cooling
Rated Cooling Power
70 W
85 W
Construction
Boiling water is cooling
Source water is directly cooled
Cooling Temperature
6-25
4-25
Heat preservation System
Water Tank Capacity
1.2L
1.0L
Heat Preservation Power
300w
1,000w
Construction
Boiling water is reserved temperature
Source water is directly heated
Boiling Water Holding Temperature
65-98
65-98
Sterilization System
Ozonizer
9w
9w
Medium for Avoiding Waterproof
High energy magnet
High energy magnet
Flooding Hydraulic Pressure
0.02-0.8 MPa
0.02-0.8 MPa
Water Value Interface
2 fen
2 fen
Dimensions (mm)
350*350*400
460*385*465
Weight
8 KG
16.55KG
Details Picture
More color optional