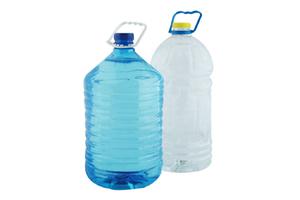 Application of 3-10 L Bottle Washing Filling and Capping Machine
J&D 3-10 L Bottle Washing Filling and Capping Machine combined the functions of bottle washer, bottler filler and bottle capper.
This water production line is applicable for the production of bottled non-carbonated drink, such as mineral water and purified water etc. (bottle volume: 3-10L)
3-10L bottle washing filling and capping machine is quite suitable for PET bottle's filling.
Warm suggestion:
Water treatment equipment + Water production line + Water dispenser/water cooler = Perfect production line for dinking water supplying plants.
All those machines can be found in J&D.
Features of 3-10 L Bottle Washing Filling and Capping Machine
1. Stable filling for the adoption of bottle-neck clamping and bottle suspending design; and filling for different types of bottles can be easily realized by changing a few component parts.
2. Stainless steel cap grabs, which have no contact with the area above the bottle cap's screw thread, guaranteed high hygienic standard. And the nozzles in the grabs further guaranteed the thoroughly wash of the interior of the bottle.
3. The advanced gravity filling technology used in this water production machine makes the filling quick, steady and accurate.
4. Reliable capping: there is no damage to bottle caps, because our magnetic torque for cap screwing enables us to adjust screw force freely.
5. Human-machine interface touch-screen and PLC program control give an easier operation of J&D water production lines.
6. All parts that have direct contact with the water are made of high quality stainless steel. The critical electrical components are from famous international companies, such as Mitsubishi, Omron etc..
Technical parameters
| | |
| --- | --- |
| Model | JND 1-1-1 |
| Output (BPH) | 100-150 BPH |
| Voltage | AC220V/380V±5% 50HZ/60HZ |
| Bottle volume (L) | 3-10 |
| Cap Shape | Plastic Screw Cap or Special order |
| Gas pressure(Mpa) | 0.6 |
| | |
| --- | --- |
| Model | JND 2-2-1 |
| Output (BPH) | 200-300 BPH |
| Voltage | AC220V/380V±5% 50HZ/60HZ |
| Bottle volume (L) | 3-10 |
| Cap Shape | Plastic Screw Cap or Special order |
| Gas pressure(Mpa) | 0.6 |
| | |
| --- | --- |
| Model | JND 3-3-1 |
| Output (BPH) | 300-450 BPH |
| Voltage | AC220V/380V±5% 50HZ/60HZ |
| Bottle volume (L) | 3-10 |
| Cap Shape | Plastic Screw Cap or Special order |
| Gas pressure(Mpa) | 0.6 |
| | |
| --- | --- |
| Model | JND 4-4-1 |
| Output (BPH) | 400-600 BPH |
| Voltage | AC220V/380V±5% 50HZ/60HZ |
| Bottle volume (L) | 3-10 |
| Cap Shape | Plastic Screw Cap or Special order |
| Gas pressure(Mpa) | 0.6 |
| | |
| --- | --- |
| Model | JND 5-5-1 |
| Output (BPH) | 500-750 BPH |
| Voltage | AC220V/380V±5% 50HZ/60HZ |
| Bottle volume (L) | 3-10 |
| Cap Shape | Plastic Screw Cap or Special order |
| Gas pressure(Mpa) | 0.6 |
| | |
| --- | --- |
| Model | JND 9-9-4 |
| Output (BPH) | 1500-1800 BPH |
| Voltage | AC220V/380V±5% 50HZ/60HZ |
| Bottle volume (L) | 3-10 |
| Cap Shape | Plastic Screw Cap or Special order |
| Gas pressure(Mpa) | 0.6 |
| | |
| --- | --- |
| Model | JND 12-12-4 |
| Output (BPH) | 2000-2400 BPH |
| Voltage | AC220V/380V±5% 50HZ/60HZ |
| Bottle volume (L) | 3-10 |
| Cap Shape | Plastic Screw Cap or Special order |
| Gas pressure(Mpa) | 0.6 |
| | |
| --- | --- |
| Model | JND 16-16-5 |
| Output (BPH) | 2600-3200 BPH |
| Voltage | AC220V/380V±5% 50HZ/60HZ |
| Bottle volume (L) | 3-10 |
| Cap Shape | Plastic Screw Cap or Special order |
| Gas pressure(Mpa) | 0.6 |
| | |
| --- | --- |
| Model | JND 20-20-5 |
| Output (BPH) | 3200-4000 BPH |
| Voltage | AC220V/380V±5% 50HZ/60HZ |
| Bottle volume (L) | 3-10 |
| Cap Shape | Plastic Screw Cap or Special order |
| Gas pressure(Mpa) | 0.6 |